Note: this blog post is the second in a multi-part series on "the law and ethics of Chegg."
Remember Rick Singer? He was the alleged mastermind of the now-infamous College Admissions Bribery Scandal. In summary, in March of 2019, federal authorities brought criminal charges against dozens of individuals–not just against the ringleader of this illicit scheme, Mr Singer, but also against the many wealthy mothers and fathers who paid him off, 33 parents in all, some of which are pictured below. [1] Among other crimes, Singer and his client-parents were accused of participating in a nationwide conspiracy to cheat on college entrance exams in order to corruptly and unlawfully influence admissions decisions at several elite universities. [2]
My legal theory regarding Chegg's potential criminal liability is therefore as follows: the business models of Rick Singer and Chegg are essentially the same. Both have received (and in the case of Chegg, continue to receive) payments in exchange for facilitating cheating on exams. Specifically, to the extent the Chegg platform facilitates cheating on college exams and homework assignments — by allowing paid subscribers to literally look up the answers and fraudulently turn those same answers in as their own work –, then Chegg's business model is essentially no different than that of Mr Singer's alleged illicit scheme: the payment of money in exchange for higher test scores. Simply put, Chegg has become the Rick Singer of cheating!
But it takes two to tango. That is, in addition to Chegg's potential criminal liability, what about the many college students themselves who are using Chegg to cheat? This is a key question because, if Chegg's paid-subscribers are guilty of committing wire fraud, then Chegg itself can potentially be accused of conspiracy to commit wire fraud as well! As I will explain in my next post, a strong case can be made that students who use Chegg to cheat and fraudulently obtain good grades are just as guilty of wire fraud as the wealthy parents who paid Mr Singer off to help them fraudulently inflate the entrance exams of their children. I will take a closer look at the case of one such parent, Jane Ruth Buckingham (née Rinzler), in my next post …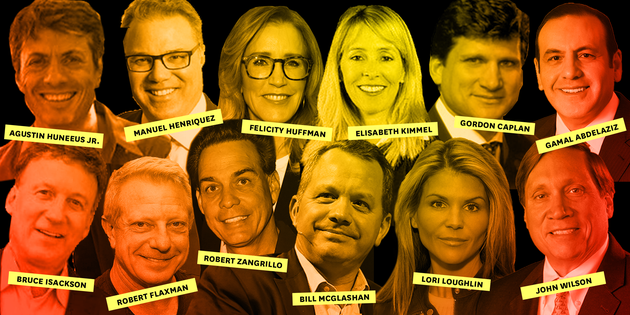 Footnotes
[1] See Press Release of the U.S. Attorney's Office for the District of Massachusetts, "Investigations of College Admissions and Testing Bribery Scheme," available here.
[2] See Affidavit in Support of Criminal Complaint dated March 11, 2019 and signed by Laura Smith, Special Agent of the FBI, available here.