Now that we have reviewed all the entries in which Adam Smith is mentioned in Horace Walpole's 1765-66 Paris travel journal, it's time to wrap up my multi-part "Smith in the City" series. Specifically, were Adam Smith's travels in France and his stay in Paris a mere intellectual detour? After all, "Smith was already working on ideas that would form the backbone of [The Wealth of Nations] almost immediately after publishing the first edition of [The Theory of Moral Sentiments] …."[1] Or did his travels play a pivotal role in his intellectual transformation from a virtue-centric moral philosopher into a modern political economist? Five years before embarking on his Grand Tour of Europe, Smith had announced his next great work in the last paragraph of the first edition of The Theory of Moral Sentiments (1759):
"I shall in another discourse endeavour to give an account of the general principles of law and government, and of the different revolutions they have undergone in the different ages and periods of society, not only in what concerns justice, but in what concerns police, revenue, and arms, and whatever else is the object of law."[2]
Smith never published this promised tome on law and government; instead, he wrote about the nature and causes of the wealth of nations. Why did Smith abandon his law book and turn toward political economy? Why did he write a different book? Using Horace Walpole's Paris journal, I have reconstructed the first eight weeks of Adam Smith's fateful stay in Paris and identified the people he may have met during this time–from February 15, 1766, the day he arrived at the Hotel du Parc Royal, to April 17, 1766, the day Walpole left Paris.
Alas, Walpole left Paris on the afternoon of April 17, 1766, so we lose our primary witness and source of Smith's whereabouts in Paris in early 1766. Nevertheless, despite this unfortunate development, using alternative primary sources–such as the correspondence of such contemporaries as Colbert de Castle-Hill, Madame du Deffand, David Hume, Andre Morellet, Madame Riccoboni, and others–as well as the letters of Adam Smith himself–I will next attempt to reconstruct the remainder of Smith's Paris sojourn, from his first introduction to Madame Riccoboni in May of 1766 to his sudden departure in October of 1766. (I will present the second part of "Smith in the City of Lights" at the annual meeting of the Southern Economic Association in November 2022.)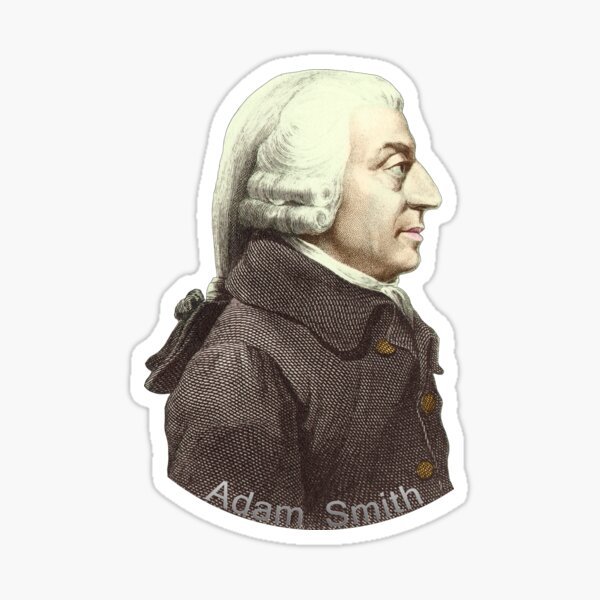 ---
[1] See Sagar 2022, p. 2. In fact, Smith was thinking about "political economy" as early as 1755, when he had circulated an early manifesto outlining his ideas on trade and government. See Bonar 1894, p. xi.
[2] See Book 7, chapter 4, of The Theory of Moral Sentiments (TMS, VII.iv.37:342).